Pneumatic V Type Ball Valve
The V-type ball valve adopts double bearing structure, high mechanical stability and small starting torque, which ensures the valve has good sensitivity and induction speed. Maximum reliability (safety): the valve body is a whole structure, durable and easy to operate. Influence of pressure and avoid leakage of valve body
Ammonia Valve,Electric Ball Valve, Pneumatic Ball Valve, Manual Ball Valve, Stainless Steel Valve, Balanced Valve,
Pneumatic V-shaped regulating ball valve is a right-angle rotary regulating valve. It is used with the valve positioner to achieve proportional adjustment. It can be used with the two-position five-way solenoid valve and control box to realize the switch control. V-type ball valve valve core Designed with a V-shaped notch with special shape, it has precise intercepting property and control function, suitable for various control occasions, with large rated flow coefficient, large adjustable ratio, superior sealing performance, compact structure, small size and vertical Advantages of horizontal installation, etc. Suitable for control of gas, liquid, solid granular medium. Due to the gapless rotation between the valve core and the valve seat, it has great shearing force and self-cleaning performance, especially suitable for containing fiber or The control of suspensions and solid particles with tiny solid particles. Therefore, this product is widely used in petroleum, chemical, electric power, paper, metallurgical and other industries.
Features:
The pneumatic V-type ball valve is composed of a V-shaped valve body and a ZSQ-type pneumatic actuator and other accessories. It is an advanced control valve with a right-angle rotary structure. The V-type ball valve does not need to be repaired for a long time, and has a long service life, providing you with a truly high A valve that controls the state of the process.
Excellent adjustment characteristics: V-shaped ball valves have approximately equal percentage flow characteristics and adjustable ratios up to 300:1. Therefore, V-type ball valves can provide precise control over a wide range of variations.
Maximum flow volume: Due to its streamlined out-of-line and full-right-angle control, the maximum volume is extremely high, the flow capacity is particularly large, and the flow resistance is small, so a smaller and more economical valve size can be used.
V-type ball valve adopts double bearing structure, high mechanical stability and small starting torque, which ensures the valve has good sensitivity and induction speed.
Maximum reliability (safety): The valve body is a unitary structure, sturdy and durable, the operation is not affected by the pressure of the pipeline, and the leakage of the valve body can be avoided.
Superior sealing of metal seats: V-valve uses movable metal seat, self-compensating function, superior sealing performance and long service life
Superior shearing capacity: V-type ball valve adopts metal hard sealing structure, V-shaped valve core and metal valve seat in the process of rotation, V-notch and valve seat produce a strong shearing force to cut fiber and other impurities, and have Self-cleaning function to avoid the phenomenon of valve jam.
The pneumatic V-type ball valve is compact, compact and light, easy to install and easy to maintain.
Pneumatic actuator adopts piston cylinder and crank arm conversion structure, with large output torque and small volume. The actuator adopts full sealing and waterproof design with high protection level. The cylinder adopts imported mirror cylinder, no oil lubrication, low friction coefficient and corrosion resistance. Superior durability and reliability. All drive bearings are oil-free with boundary self-lubricating bearings to ensure that the drive shaft does not wear.
Main parts materials:
Main material: valve body (1) WCB (2) 304 (3) 316 (4) 316L
Spool (1)304 (2)316 (3)316L
Seat form: stainless steel movable hard seal, PTFE soft seal.
The main technical parameters:
Valve body:
Form: V-notch casting sphere
Nominal diameter: 25~600mm
Nominal pressure: PN1.6, 4.0, 6.4MPa
Connection form: wafer type (pipe flange): JB79-59
Flange type: JB79-59
Material: ZG25I, ZG1Cr18Ni9Ti,
ZG0Cr18Ni12MoTi
Temperature range: Normal temperature: -40°C~+180°C Medium temperature: +40°C~250°C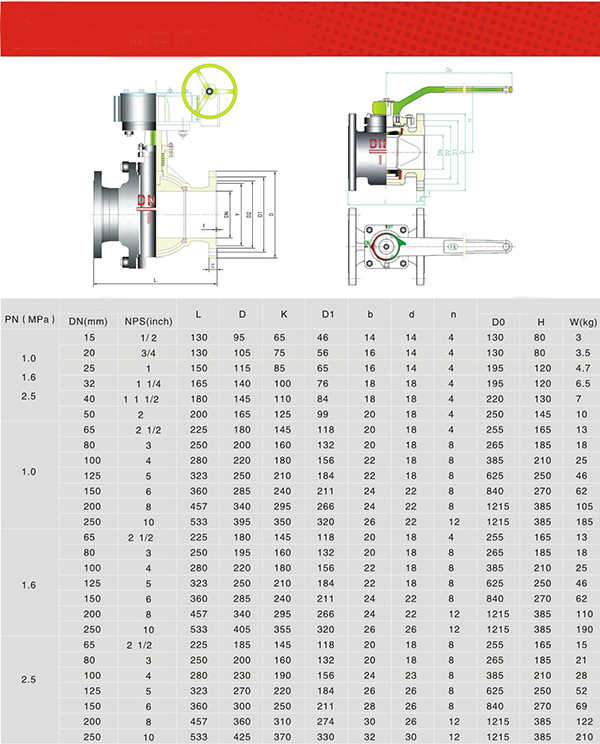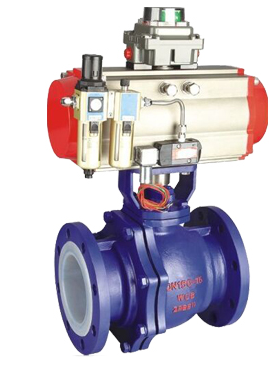 Looking for ideal V Ball Valve Manufacturer & supplier ? We have a wide selection at great prices to help you get creative. All the Pneumatic V Ball Valve are quality guaranteed. We are China Origin Factory of V Type Ball Valve. If you have any question, please feel free to contact us.
Product Categories : Ball Valve > Pneumatic Ball Valve